Product Organization Structure
Digital Growth Partners recommends that organizations use a platform model with either a functional or general manager model for specific businesses, based on the characteristics of the products and businesses that roll up to it.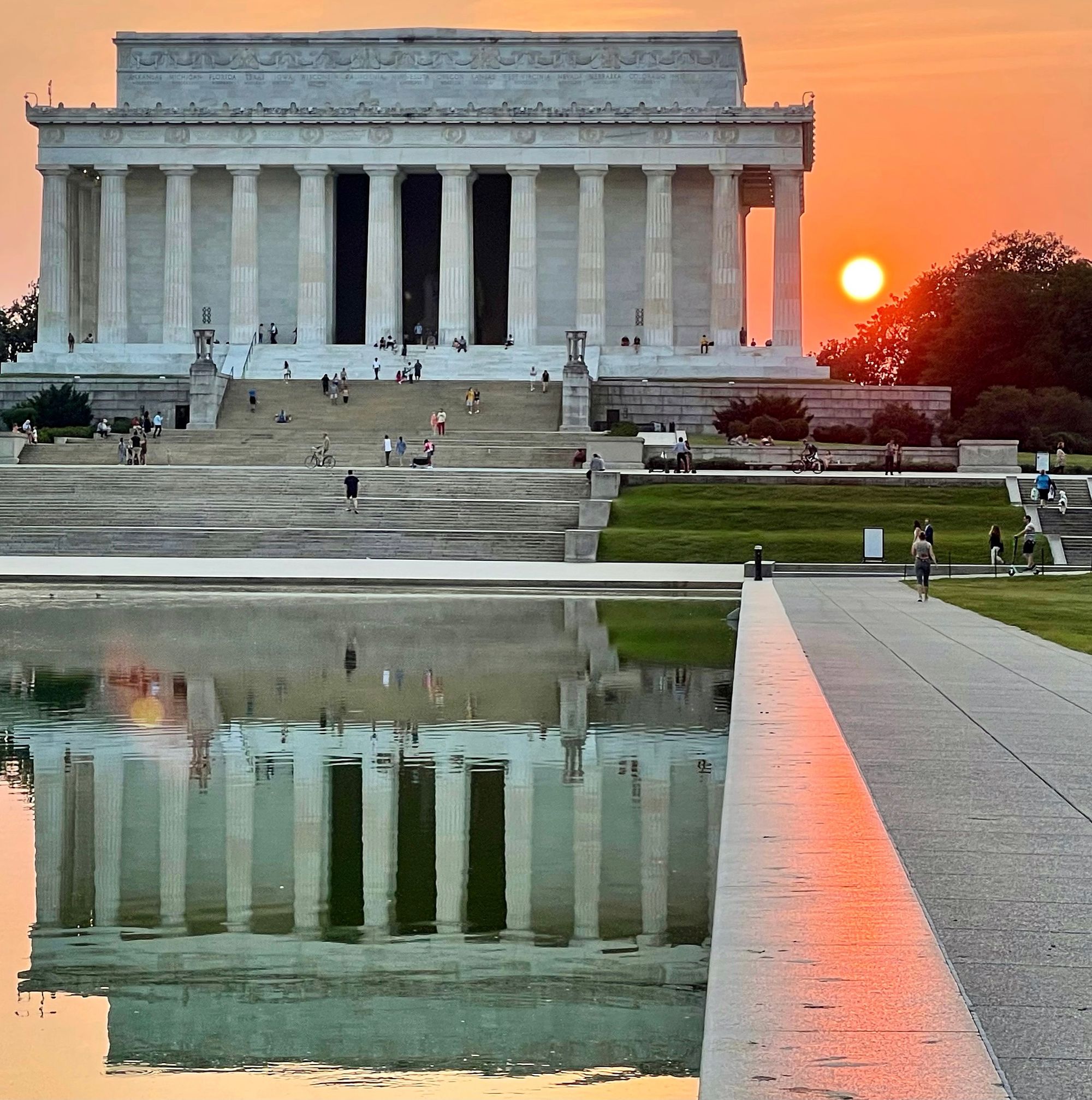 There are three distinct product management organizational models: functional, platform, and general manager.
Each working model has its benefits, but regardless of the chosen model, the role of the product manager is still to own specific experience(s) mapped to business outcomes to lead technology and stakeholders through continuous delivery, measurement, and customer-centric improvements around these experiences.
This post reviews the three types of product management organizational models, when to use each model and considerations for choosing the right model for your organization.
The following three models work for creating effective product management organizations in the right context:
Functional Model - product and engineering functions are centralized and kept separate. Product leaders own broader product-focused responsibilities.
General Manager (GM) Model - General managers (GMs) own the product and engineering resources, which are dispersed across business units. GMs are responsible for business outcomes, so they can be more agile in driving prioritization.
Platform Model - the organization creates technology platform(s) that engineering and product teams can build on top using APIs. The platform model enables scale, security, and customer/market data sharing so customers and partners can build solutions.
The following table describes the teams to use and when to use each model: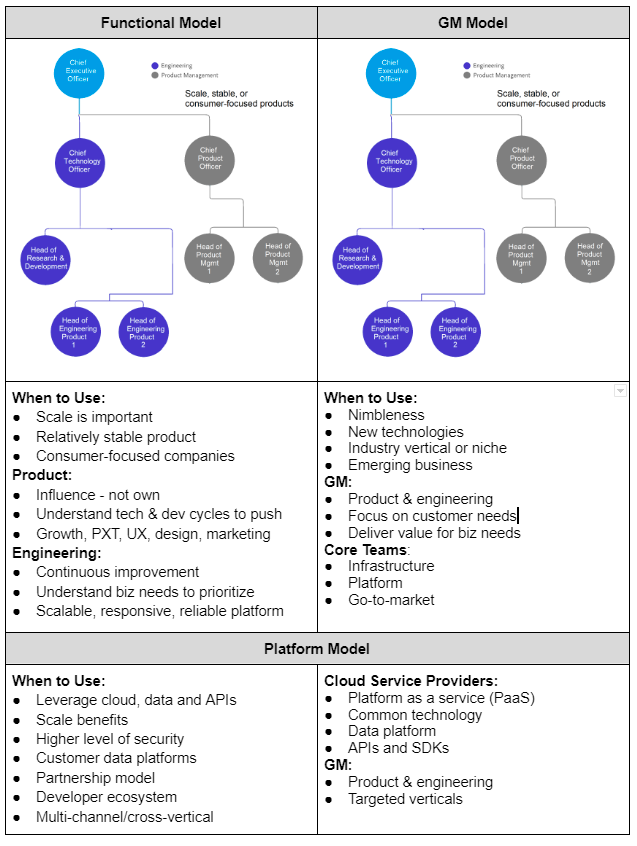 Companies pursue product organization structure changes due to internal drivers, external disruptions, or market opportunities:
Internal drivers include:
Technology modernization
Agile practices
Functional silos
Mismatched priorities between product and technology
Cross-business integration, coordination or de-duplication
External disruptions and market opportunities include:
Product development practice modernization with the expectation of rapid releases through cloud services and SaaS products.
AI-driven capabilities and consumer behavior insights via an enterprise data strategy and customer data platform.
Platform and API ecosystem for internal developers and external partners.
New innovations that open doors for competitors and offer opportunities for value-added products, services, or features.
The right organizational structure that a company chooses for its product and engineering resources depends on business strategy and must align with the context, specifically talent, processes, metrics, and culture:
Strategy - help organizations achieve business goals and create competitive differentiation
Talent - identify where to hire "change agents" from outside the organization vs. upskilling existing people in the organization to lead the change.
Metrics - establish metrics and feedback mechanisms to help track the change, create transparency around the change to provide feedback, build momentum, identify pain points to resolve, and make improvements.
Processes - adjust the following to support the new organizational structure:

Formal processes
Protocols
Information systems
Incentives
Performance measurements
Platforms for knowledge exchange and ways of working

Culture - thoughtfully manage the organization changes by considering questions, such as:

How does culture align with organizational changes
What needs to change to support changes?
Digital Growth Partners recommends that mid-sized to large organizations use a Platform model with either a Functional or GM model based on the characteristics of the products and businesses that roll up to it: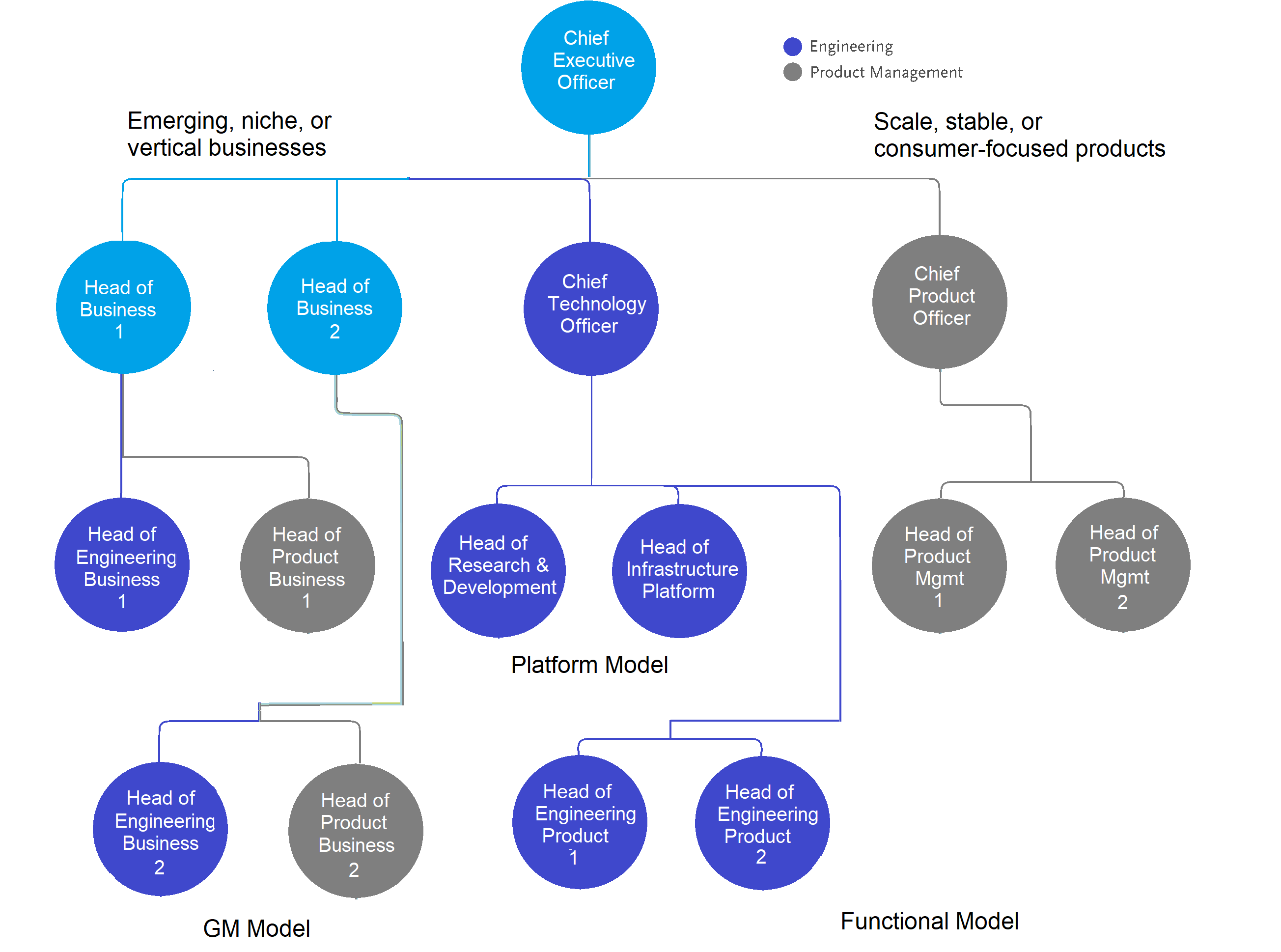 Product management sits at the intersection of business, customers, and technology, and it is an enabler of technology-driven innovation, disruption, and business results. As technology disrupts businesses, a well-functioning product management function is critical for long-term success and exceptional customer experiences (CX). The functional, GM, and platform models work effectively in different parts of the business when applied in the right context.
Source: Product Organization Structure: Which Product Management Leadership Model is Right for Your Business? [Spencer Stuart]